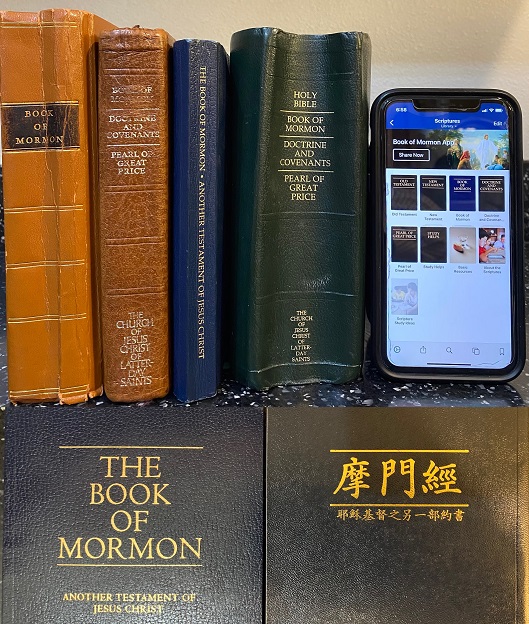 Song 433 - The Book of Mormon
Download Audio File
Download Words
Download Guitar Chords
On 17 September 2020 I wrote I had a vivid dream. I do not remember the dream. I do know that on that day I wrote a 4-line stanza summarizing I Nephi Chapter 1, and gave a name to the stanza. The next day, the 18th of September 2020, I wrote 4-line stanzas summarizing I Nephi Chapter 2, Chapter 3, and Chapter 4. The date of each stanza is noted in the footnotes. The last entry was on 10 November 2021 summarizing Moroni Chapter 10 as a 4-line stanza.
Below are merged recordings for the Preface, then each chapter in each Book in The Book of Mormon, and The Way:
It has been fun to watch the project evolve over about 14 months. The idea of having a 1-word summary of each chapter was part of the project from the beginning. The first time chords were put to the stanzas was when the Purpose was summarized as a 4-line stanza on the 6th of January 2021 from the Title Page. This is my 2021 Christmas Present to our kids and grandkids and friends who are interested.
I'm sure the recordings will be redone, and the project will evolve a lot more over coming years. In an effort to make each chapter available to those interested, the song for individual chapters are linked in the directories below:
Now the individual chapters are assigned a NAME and had a 4-LINE STANZA, they can be reorganized into any order desired. If you look at The Book of Mormon as teaching the Plan of Happiness, the order can be reorganized as Creation, Prophets, Christ, Churches, Genealogy, Temple, and Nations (see 1.0_Creation – 7.0_Nations). Sup-topics describing each of these categories can be selected, and a process model (Knowledge Backbone sm) generated for the entire Book of Mormon. Here is a first cut Plan-of-Happiness Process Model:
A goal is for this site to be interactive, for others to record their versions of the Psalms, or provide images or videos which explain a Psalm better. E-mail images, audio, or video to submit@psalmscountdown.net. By making a submission you agree to release copyright and to allow W3D to publish your submission, acknowledging posting of your submission is entirely up to W3D.
Recorded on i-Phone with Voice_Memos and merged on PC with https://audio-joiner.com